Club Nocturnos and other Places to Go Salsa Dancing in South Florida
CLUB NOCTURNOS AND SALSA CLUBS IN SOUTH FLORIDA:
SALSA DANCE STUDIOS IN SOUTH FLORIDA:

Location: 770 South Military Trail, West Palm Beach, FL 33415
Tel.
561-713-3848

Hours: 8 PM till 5 AM Thurs till Sunday
Website: https://www.facebook.com/tipicolatino

Email: latinorestaurante@gmail.com
Notes: If you want to dance salsa classica consider going there on a Sunday night which is 'Noche de Recuerdos' most other nights are a mezcla of Reggaeton, Dominican Merengue etc...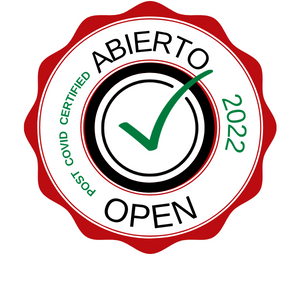 Location: 900 Ocean Dr. South Beach
Tel. 305-673-4422
Hours: Till 5am on weekends. Salsa Lesson Package is 7-10 PM
Cover Charge: $79.00 Salsa package includes salsa lessons, private table, appetizers, 1 mojito and VIP entrance to the nightclub.
Website: mangos.com
Coquitos Puerto Rican Salsa Club Bar & Grill

Location: 2020 Hollywood Blvd, Hollywood, FL 33020
Tel. 954-397-3345
Hours: 6 PM till 2 AM
Website: NONE
Name: Hoy Como Ayer
TEMPORARILY CLOSED last checked 12/1/2021
Location: 2212 SW 8th St. Miami, FL 33135
Tel. 305-541-2631
Hours: Wed till Sunday 9pm till 3am
Cover Charge: varies by salsero
Website: www.hoycomoayer.us
Name: Hialeah Park Casino / Flamingo Salsa Bar
TEMPORARILY CLOSED last checked 12/1/2021
Location: 2200 East 4th Ave Hialeah, FL 33013
Tel. 305-885-8000
Hours: 9pm - 3am
Cover Charge: $0.00
Website: www.hialeahparkcasino.com
Name: La Covacha Nightclub
Location: 10730 NW 25th St. Doral, FL 33172
Tel. 305-594-3717
Hours: depende?
Cover Charge: varies
Website: www.lacovacha.com
Notes: Open or Closed? Who knows! Quien Sabes!!

Location: 1405 SW 107th Ave Miami, FL 33174

Tel. 305-220-7115
Hours: Mon - Fri 12-10 Sat 10am - 2pm Closed Sundays
Cover Charge: Depende
Website: www.salsalovers.com

Location: 211 SE 1st Ave. Hallandale Beach, FL 33009

Tel. 954-257-0521
Hours: Saturdays 10pm - 3am
Cover Charge: $12.00 FREE Parking. 2019 Information!
Website: www.clubtropicalballroom.com
Notes: While the venue is OPEN for business and they have held Salsa Night events within the past month or so as of 12.1.2021 they may not be hosting the salsa nights every single Saturday like they did before Covid. We will keep checking and update this listing as more info becomes available. Last update 12.1.2021
South Florida Latin Music Events and Venues by Location:
South Florida Latin Music Events and Venues by Genre:
Donde podemos bailar post-Covid?
clubnocturno.net
Latin South Florida
Magazine is published by
Luxury Chamber Media Group
. Our other publications include:
SOUTH FLORIDA magazine
,
SOUTHWEST FLORIDA magazine
,
Mondo Italiano Magazine
,
Mediterranean Magazine
and
Republican Magazine
. Our Chamber of Commerce entity is LUXURY CHAMBER of COMMERCE which is a for-profit networking group uniting local non-profits with luxury brands, donors, socialites and celebrities.
LatinSouthFlorida.com & Latin-Music.org