Brazilian NightClubs and Music Venues in South Florida

Location:
916 NE 79th Street (79th Street Causeway)
Miami, FL 33138
Tel. 786-353-2555
Hours: Noon till 2AM
Website: botecomiami.com
Social media: @botecamiami
Notes: Live Samba on Friday and Saturday nights. This place was praised highly in an article from Virgin Atlantic Records. They stated that the only complaint they get is the challenge of finding a parking space. If you live nearby consider taking an Uber.
Feijao Com Arroz Steakhouse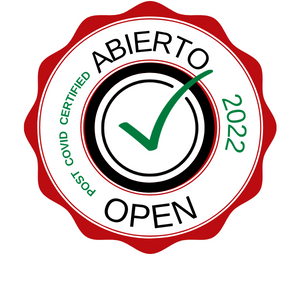 Location: 559 East Sample
Pompano Beach, FL
Tel. 954-784-0909
Hours: Friday & Saturday Samba 5pm till 4am
Cover Charge: varies
Website: feijaocomarroz.getsauce.com

Location: 152 SE 1st Ave, Miami, FL 33131

Tel. 786-420-5557
Hours: 5 till 11 PM on weekends
Cover Charge: n/a
Website: none
Email: bardavilamiami@gmail.com
Social media: @bardavilamiami
Notes: Every Saturday night they call this place Little Brazil of Miami Beach! BOSSA NOVA JAZZ!!!
South Florida Latin Music Events and Venues by Location:
South Florida Latin Music Events and Venues by Genre:
Donde podemos bailar post-Covid?
clubnocturno.net
Latin South Florida
Magazine is published by
Luxury Chamber Media Group
. Our other publications include:
SOUTH FLORIDA magazine
,
SOUTHWEST FLORIDA magazine
,
Mondo Italiano Magazine
,
Mediterranean Magazine
and
Republican Magazine
. Our Chamber of Commerce entity is LUXURY CHAMBER of COMMERCE which is a for-profit networking group uniting local non-profits with luxury brands, donors, socialites and celebrities.
LatinSouthFlorida.com & Latin-Music.org