LATIN SOUTH FLORIDA was founded in May 2010 The original url was LatinSouthFlorida.com
the current url is: latin-music.org
founded originally as a Latin Music Nightclub Directory serving South Florida we now operate as a digital magazine which helps to re-publicize local club nocturnos in the greater Miami metro area!
Contact LATIN SOUTH FLORIDA
Follow us on Social Media
twitter
@SalsaDirectory
facebook page
facebook.com/latinsouthflorida
facebook group
facebook.com/groups/latinmusicmiami
linkedin group
linkedin.com/groups/4347106
linkedin company page
linkedin.com/company/latinsouthflorida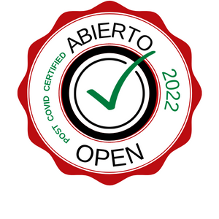 South Florida Latin Music Events and Venues by Location:
South Florida Latin Music Events and Venues by Genre:
Donde podemos bailar post-Covid?
clubnocturno.net
Latin South Florida
Magazine is published by
Luxury Chamber Media Group
. Our other publications include:
SOUTH FLORIDA magazine
,
SOUTHWEST FLORIDA magazine
,
Mondo Italiano Magazine
,
Mediterranean Magazine
and
Republican Magazine
. Our Chamber of Commerce entity is LUXURY CHAMBER of COMMERCE which is a for-profit networking group uniting local non-profits with luxury brands, donors, socialites and celebrities.
LatinSouthFlorida.com & Latin-Music.org