Mexican Nightclubs & Places to Listen to Mexican Music in South Florida:
Name: Gourmet Mariachi Club & Restaurant
Location: 2210 Weston Rd. Weston, FL 33326
Tel. 954-384-4473
Hours: 9pm till 2am on Saturdays
Cover Charge: Depends on the band
Website: www.mariachigourmet.com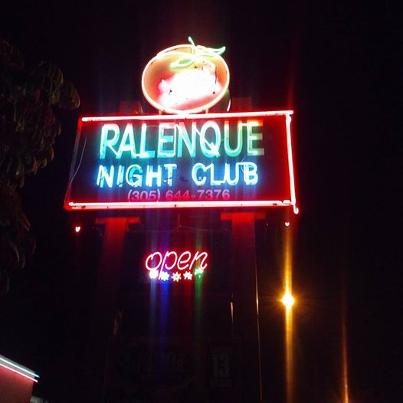 Name: Taqueria El Mexicano (los altos de Mexico)
Location: 521 SW 8th St. Little Havana, FL 33130
Tel.305-858-1160
Hours: 9-12:00am
Cover Charge:
Website:
Name: El Palenque Night Club
Location: 1115 NW 22nd Ave, Miami, FL 33125
Tel. (305) 644-7376
Hours: 9pm till 5am
Cover Charge: depende en el evento
Website: n/a
If you're seeking a true Mexican Night Club in Miami there is only one place to go. Palenque Night Club is by far the largest, must authentic and probably the best Mexican music venue in the entire state of Florida. In a Latin community with mostly Cubans and South-Americans this is certainly the spot for the hat wearing Mexican crowd. If you enjoy Quebradita, Tejano, Banda, Norteno, Ranchera, or Cumbia Mejicana you will probably find some of that music at Palenque. Very pretty women, hard working guys with sombreros, good security and reasonable drink prices. $4.00 Corona beers. It can be a little slow until about midnight or 1am. They are open till 5am and after 1am they get very busy. Jeans, Cowboy Boots and fancy shirt would fit in very well at this place which we consider one of the best kept secrets of South Florida nightlife!
South Florida Latin Music Events and Venues by Location:
South Florida Latin Music Events and Venues by Genre:
Donde podemos bailar post-Covid?
clubnocturno.net
Latin South Florida
Magazine is published by
Luxury Chamber Media Group
. Our other publications include:
SOUTH FLORIDA magazine
,
SOUTHWEST FLORIDA magazine
,
Mondo Italiano Magazine
,
Mediterranean Magazine
and
Republican Magazine
. Our Chamber of Commerce entity is LUXURY CHAMBER of COMMERCE which is a for-profit networking group uniting local non-profits with luxury brands, donors, socialites and celebrities.
LatinSouthFlorida.com & Latin-Music.org