Best Puerto Rican / Boricua Restaurants and Bars in South Florida
Name: Ric-Kin-Bing
Location: 640 Sample Road Pompano Beach, FL 33064
Tel. 954-782-0282
Hours: 7am till 6pm mon thru fri
Cover Charge: n/a
Website:
Name: El Rincon del Coqui
Location: 15601 Pines Blvd Pembroke Pines, FL 33027
Tel. 305724-3917
Hours: Thursday Nights from 5pm at Acura of Pembroke Pines
Cover Charge: n/a
Website: elrincondelcoqui.com
One of the most popular Puerto Rican Restaurants in South Florida
is not exactly a restaurant but a food truck. El Rincon is famous for
its tripleta triple meat sandwich, boricua burger with shoestring
potato sticks and alcapurria fritters. Find them in Kendall Florida
as well as Pembroke Pines!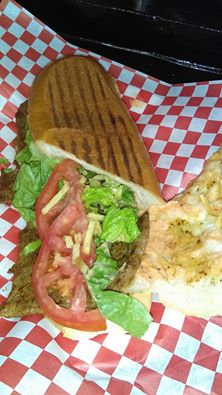 Sandwich de Bifstek Con Salsa Rosada @ La Empanada Loca
Salsa Rosada is Mayo Ketchup Sauce and is very popular in Puerto Rican Sandwiches and Appetizers such as Tostones. La Empanada Loca also has an extensive mofongo menu!
Name: Juana's Latin Sports Bar & Grill
Location: 11602 City Hall Promenade, Miramar 33025
Tel. 954-399-9646
Hours: 11am till 2am
Cover Charge: n/a
Website: www.juanaslatinsportsbar.com
Name: La Empanada Loca
Location: 4820 North Dixie Hwy Oakland Park, 33334
Tel. 754-200-6151
Hours: 11:30 - 8pm CLOSED MONDAYS
Cover Charge: n/a
Website: www.laempanadaloca.com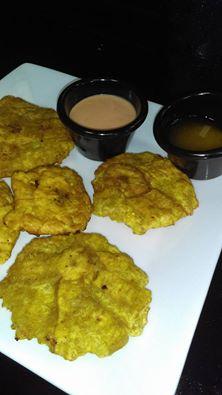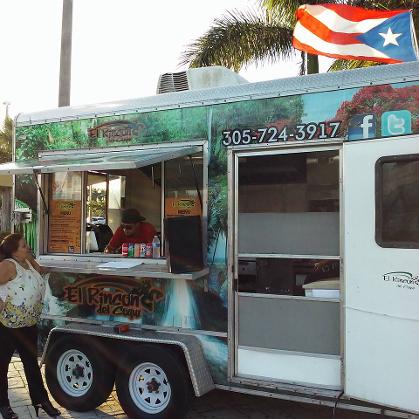 Puerto Rican Style Food has alot in common with the other Caribe countries especially Cuba and the Dominican Republic. Rice & Beans as the staple with pulled pork or chicken as the protein. Le gente se dice que las batidas son muy sabrosos!